raben...
fragen magen, Performance, 2014-2017
From advanced obstacles #1:
Text by joak

The sound poet, Michael Johannes Muik, will execute one of his data dada performances. Equipped with a dozen of DIY sensors he brings his surroundings into oscillation depending on his movement. A concept that he applied in a 23 day performance during a train trip from Vienna to Shanghai.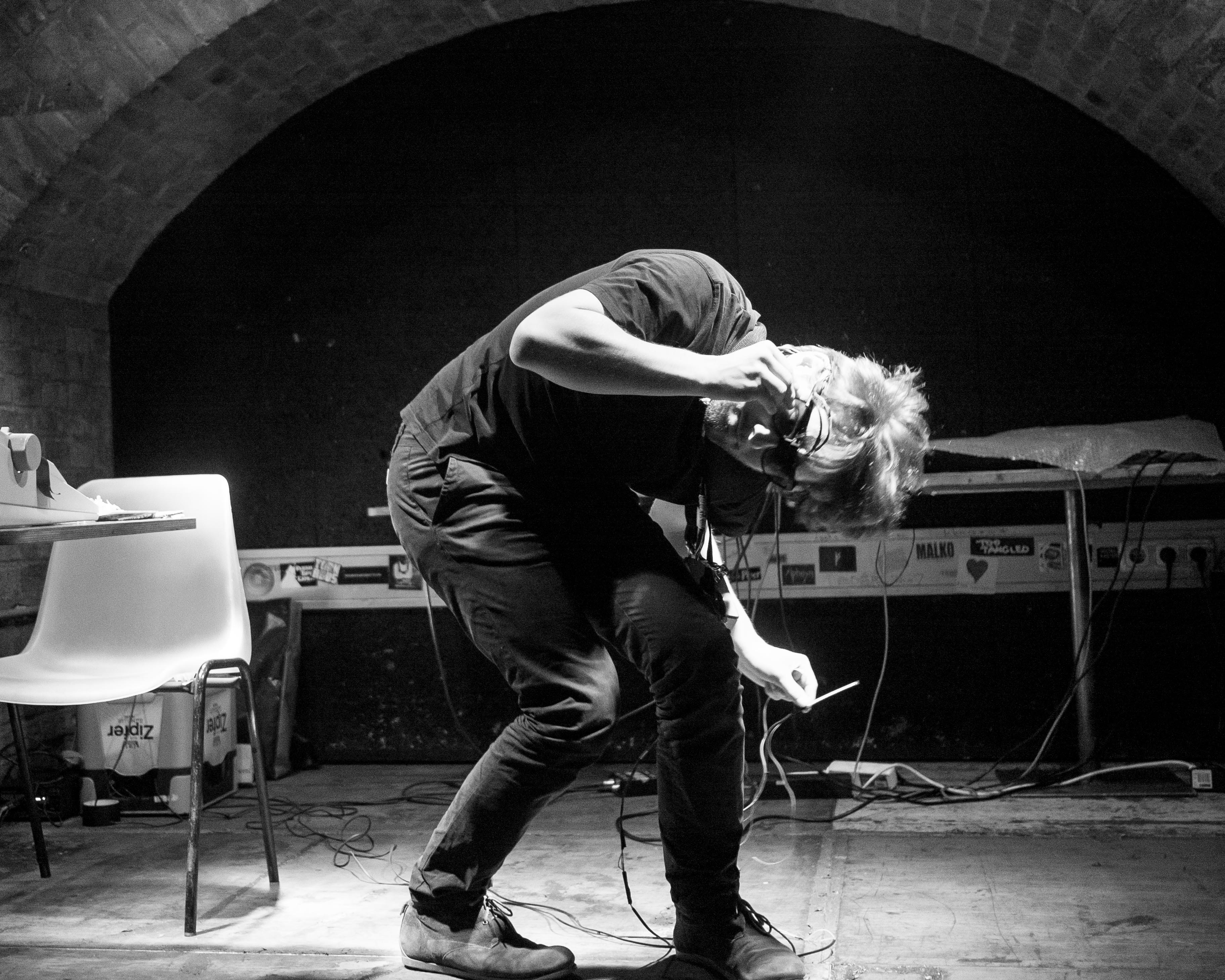 performance @ blöder dritter mittwoch foto © Arnold Haberl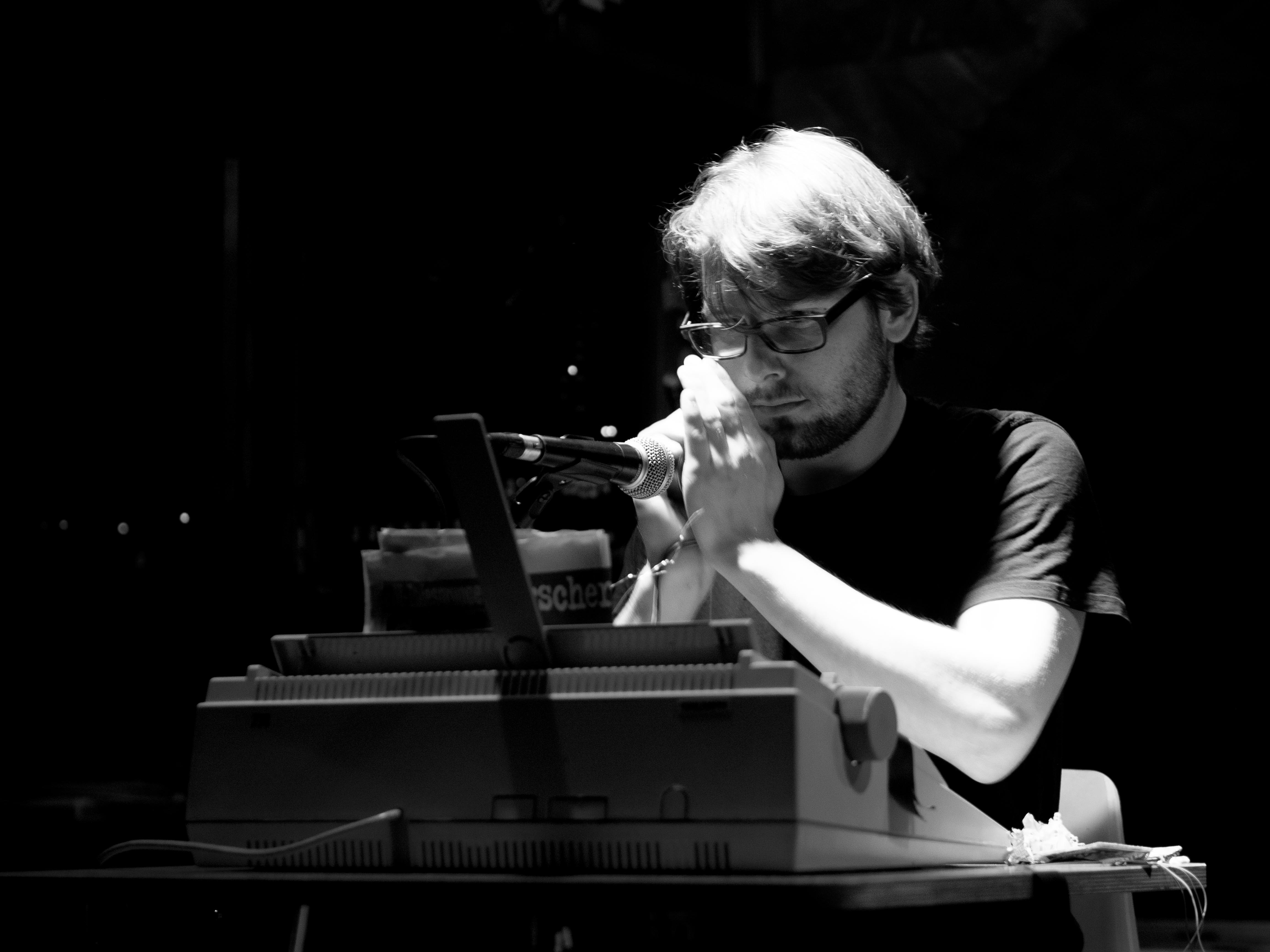 performance @ blöder dritter mittwoch fotos © Arnold Haberl
performance @ 2kolegas, beijing 2011
typewriter