laut_position
Soundinstallation, electroacoustic Composition, 2014
The soundinstallation laut_position (sound_position) consists of four elements which are built up at least with one motor and one loudspeaker. Those four Elements have two things in common: Firstly, they are connected with an overall composition based on field recordings, spoken words and sound poetry. Secondly, all four of them transport a loudspeaker physically by time through space!
Speakers are flying, creeping and jumping through the room!
This specific relationship between sound, space and movement of the sound source gets explored, to expand the scope of the composition and to create a new listening experience!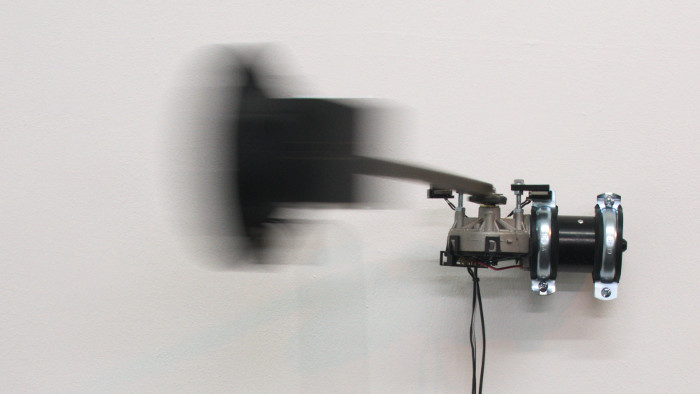 Hammer speaker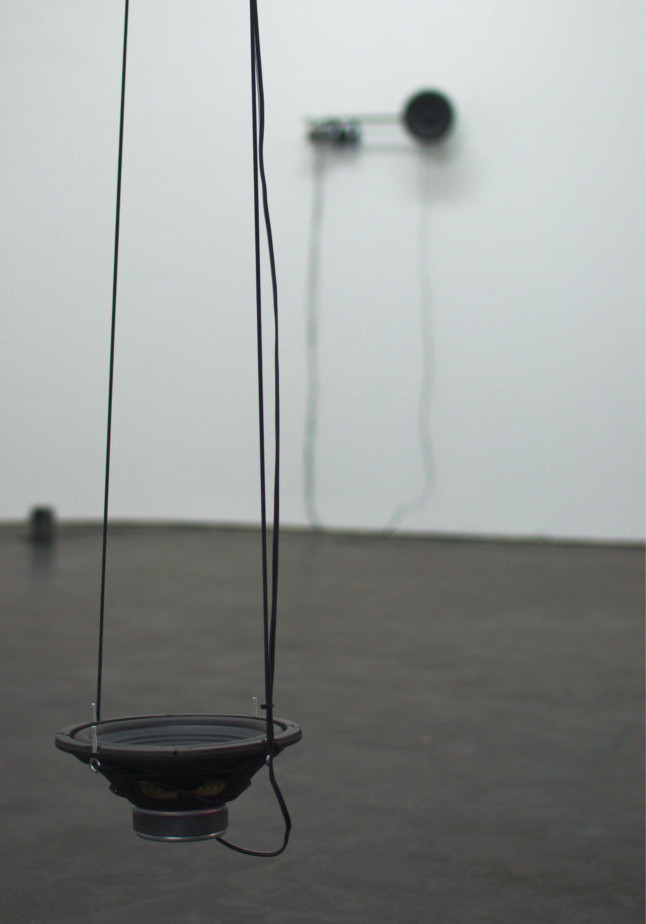 Jumping speaker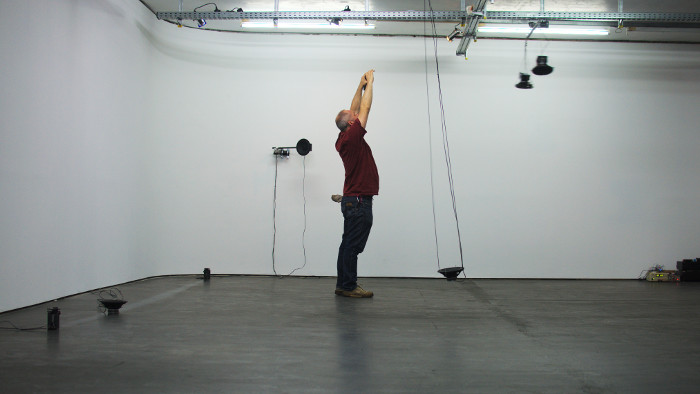 Exhibition view I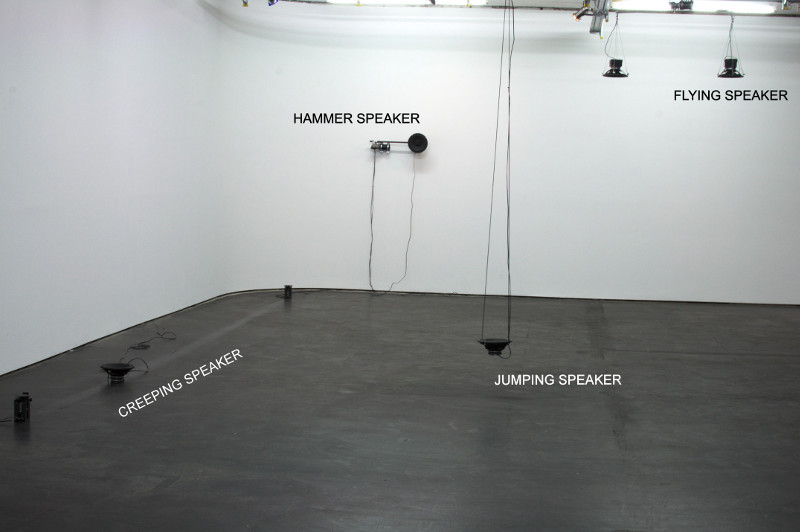 Exhibition view II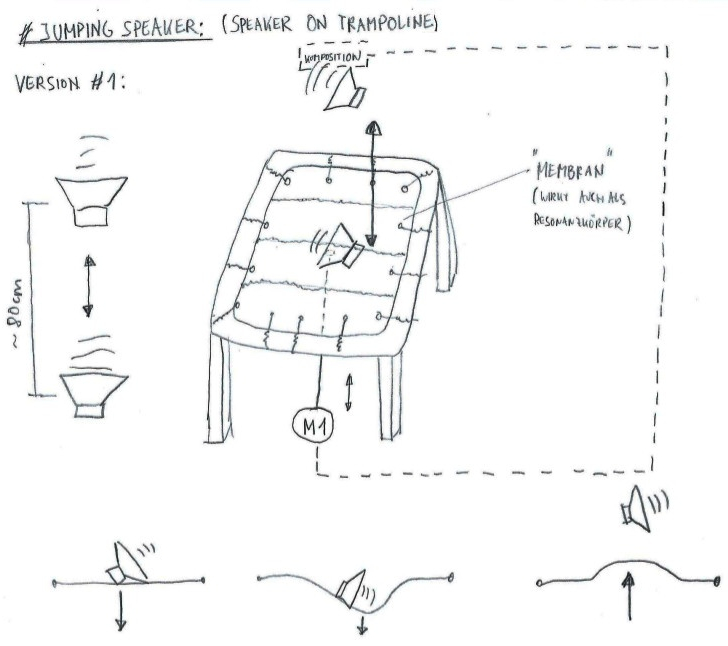 Sketch trampoline speaker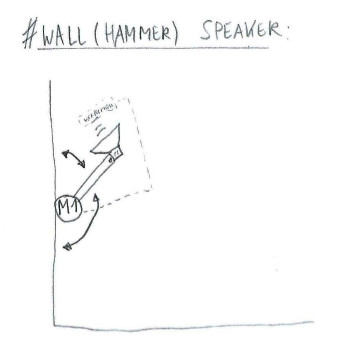 Sketch hammer speaker